featuring the beautiful paper, stamps and embellishments from the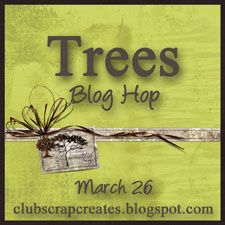 This month's kit offers a lovely color palette ...
and beautiful designs...
My project this month is a Never Ending Card. It's one card that is filled with 4 different cards all in one! I shared the
Never Ending Card Instructions
on Monday and now I can share the finished product...
If you've never seen a Never Ending Card it's all in the way you fold and glue the pieces together. With a flip of the card you will reveal 4 totally different lay-outs - 24 individual sections that can be decorated in any number of ways. Here is my "Trees" interpretation....
Card Front:
Lay-out #2:
Lay-out #3:
And the card back...
I also had the wonderful opportunity to be the Guest Artist for the Trees Greetings to Go Kit this month. Here are a few of my favorites:
and finally, I didn't forget about my Gnome friend...
This month he is paired with the Trees kit stencil, stamps and papers.
I colored him (and the card) using a variety of Distress Stains.
Hope you've enjoyed my offerings this month....
Your next stop on the Trees journey is
if at any time you loose your way the complete list of hoppers can be found on the