I know, another charm but I am really on a charm makin' high so I've just got to share this with you. I knew several months ago that I wanted to do something really cool for the Halloween charms but I just couldn't find what I wanted. Well, I could but they were really expensive ~ I saw these charms....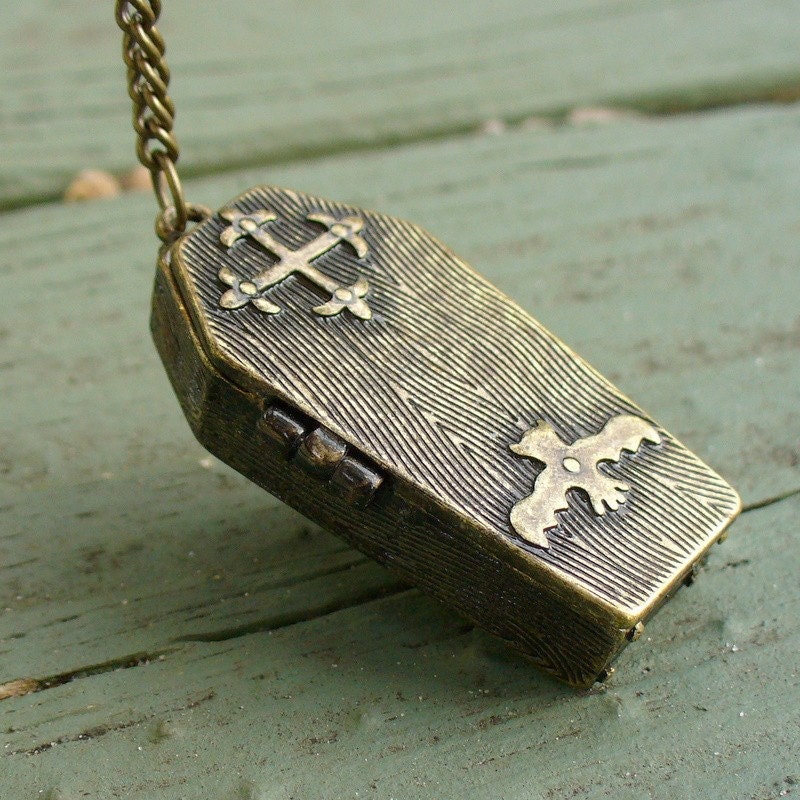 but they are WAY too expensive ~ 10.00 each!
Then I saw these.....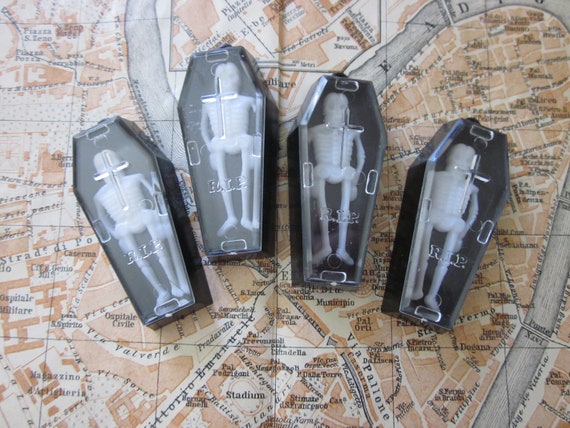 A bit tacky looking
I've seen them made out of wood and glass but again, very cost prohibitive.
Things weren't looking good until I had a thought....
I bought a piece of sheet acrylic material,
drew out some designs,
had my dad cut them out and.....
TA-DA....
Wicked cool acrylic charms in shapes "I" want!!!!
I made two different sizes of coffins and a house charm.
I had left over acrylic so I'm thinkin about trying some little gothic arch charms too!
How freakin cool is that?
Now, since the charms are hand cut they aren't all exactly the same but I think they are all way cool :) I have a few of the small ones started for the swap (pictured below). I need to finish them off but I'm loving how they look so far.
The type of acrylic I bought said it was o.k. for higher temps so i'm going to put it to the test this weekend and try to solder a couple together just to see how things turn out.
Anyway,
again,
if
you're in the charm swap....
be sure
NOT
to
scroll
down
any
further....
Cause
here
is
the
start
of
my
Mini Coffin Charms....
I still need to finish them off but I'm excited how cool they look so far :)
I hope you are too!
Take care and have a super weekend everyone!!!