Hi Everyone!
Did you ever wonder why places had "Christmas in July" - I did...I mean half way is actually in June right? Well, I did some checking around and it turns out it's just a sales ploy.... most retailers have a slump in sales during July so to stimulate sales they have Christmas in July sales.
I thought I'd have my own Christmas in June/July but I'm not selling anything, I'm giving it away!
Woo Hooo!!
I have several mini albums, projects, cards or products that I've accumulated over the past 6 months so I thought I'd celebrate Christmas early and shower you all with gifts!
So here's how it's going to go...each day for the next week (minus tomorrow - more on that later) or so I'm going to be posting a Christmas trivia question.
You'll have 3 days to post your answer (with a way to contact you) in the comments section - I will draw a gift winner from the correctly answered comments.
That's it,
that's all you have to do to be a possible winner!!
How easy is that???
Below are some of the goodies up for grabs....
Of course you won't know which gift will be yours!
Your first Christmas Trivia Question is....
Who tells George that "every time a bell rings an Angel gets it's wings"?
Yes, this is a trick question -
there are actually two correct answers and I'll accept either of them :)
You have until 6-27-14 to post your answer!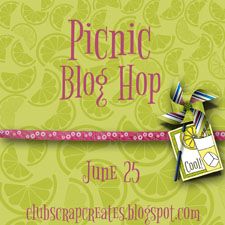 Tomorrow is the Club Scrap Blog Hop!
I hope you stop by...
I'll be giving that project away as well
and you don't even have to answer a trivia question!